Stump up for Trees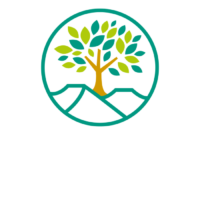 Sunny are proud to be partnering with Stump Up For Trees, a brilliant initiative working towards planting a million native trees in Wales!
Every time we get a candidate a new job* we will plant a tree and pay for the ongoing maintenance and care for it over the next 12 years. See below for further details and how you too can get involved in this fantastic project:
Stump Up For Trees is an ambitious, developing charity focused on woodland creation and enhancing biodiversity in the Brecon Beacons area of south-east Wales. The charity is planting one million trees, principally on marginal agricultural land, using innovative public-private funding initiatives.
Outline
The Welsh Government's 'Woodlands for Wales Strategy' (2018) aims to increase woodland cover in Wales by at least 2000 hectares per year between 2020 and 2030. In 2019-20, the Welsh Government planted 80 hectares – just 4% of its 2000-hectare target. Meanwhile, the Welsh Government's own Glastir Woodland Creation Scheme was oversubscribed 10 times. We established Stump Up For Trees to try and close the gap between government targets and reality, by raising money to fund tree planting through innovative public-private initiatives.
Our million trees will capture over 140,000-200,000 tonnes of carbon dioxide over 100 years. The area today is sparsely wooded: around 14% is covered in fragmented, native woodlands or commercial forestry plantations; just 5% of the area supports semi-natural broadleaf woodland or mixed woodland. Stump Up For Trees is particularly focused on woodland creation on land where bracken dominates, leveraging the organisation's experience in controlling and planting trees on bracken. Wherever the opportunity arises, the charity also aims to provide maximum connectivity between existing pockets of woodland, by creating ecological corridors.
Timeline:
Planting season 2020-21: circa 140,000 trees on Bryn Arw Common (this plant is approved and funded, partly by the Welsh Government).
Planting Season 2020-21: (other than Bryn Arw plant) 15,800 trees native broadleaf trees at four sites.
Planting Season 2021-22: estimated 150,000 predominantly native broadleaf trees at multiple sites.
Planting Season 2022-23: estimated 300,000 predominantly native broadleaf trees at multiple sites. Planting Season 2023-24: estimated 600,000 predominantly native broadleaf trees at multiple sites